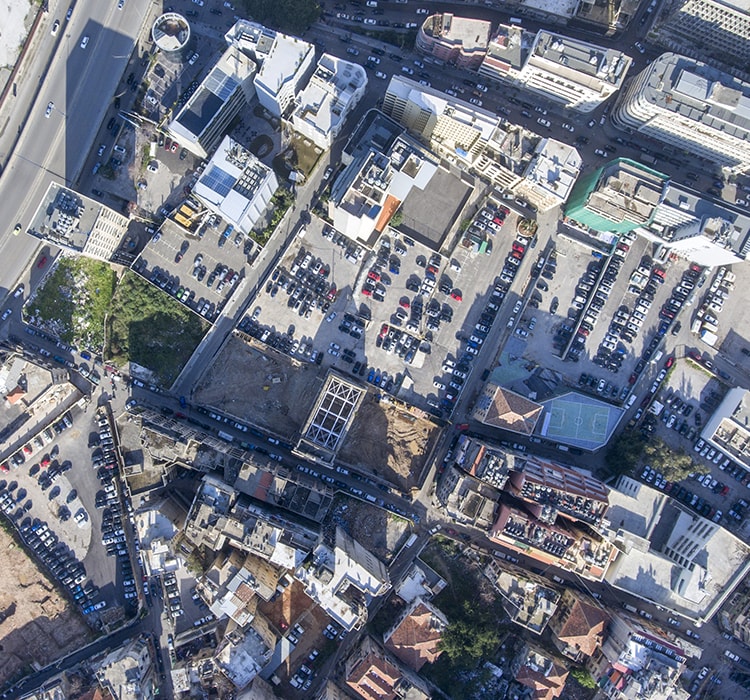 To vibrantly power innovation in Lebanon
The phasing of BDD follows a pragmatic approach to ensure the organic growth of a
vibrant urban district, catering to the digital and creative communities.
BDD YESTERDAY, TODAY & TOMORROW
Historically, the Bachoura district has always buzzed with life and business ventures. Today, the community is taking a step forward, changing into an integrated digital neighborhood, while preserving the heritage and diversity.
An environment of energy-conserving buildings and health-conscious individuals, fusing
with nature throughout, with the aim of achieving Silver LEED certification.

ECO-FRIENDLY BUILDINGS WITH A REDUCED IMPACT ON THE ENVIRONMENT

REDUCTIONS IN ENERGY, WATER AND NATURAL RESOURCE CONSUMPTION
CONTROLLED AND METERED WATER SUPPLY

AROUND THE CLOCK POWER SUPPLY WITH RENEWABLE POWER GENERATION

EXTENSIVE LANDSCAPING FOR IMPROVED AIR QUALITY

BUILDING MASSING ALLOWING NATURAL DAY LIGHT TO ENTER OFFICES

GREY WATER RECYCLING AND ON-SITE RECYCLING FACILITIES

MAXIMIZING OPEN AND SHARED SPACES, OFFERING A UNIQUE DAILY EXPERIENCE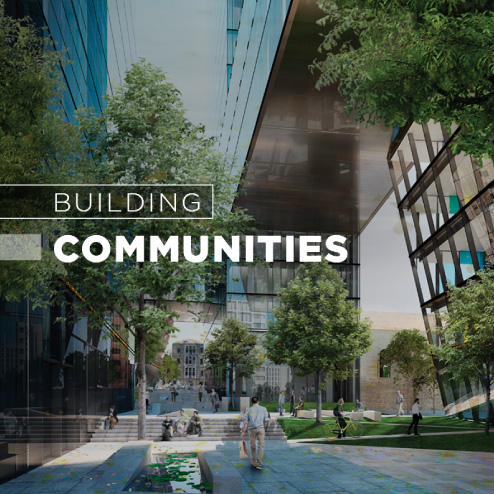 ZRE is a pioneering real estate development group, focused on creating wholesome communities, offering tenants and visitors unique experiences, distinctive atmospheres and a wide range of services.
ZRE, its team and projects are all founded on several core values. They are: excellence, innovation, integrity and sustainability.
Harmonious communities by ZRE, are complimented with tailored client-servicing to ensure that experiences are seamless. Spaces that breathe life are carefully crafted, transporting tenants into areas beyond the walls and concrete areas.