Events at Beirut Digital District
---
Upcoming Events
Past Events
Introduction to self-driving cars
18:00 - 21:00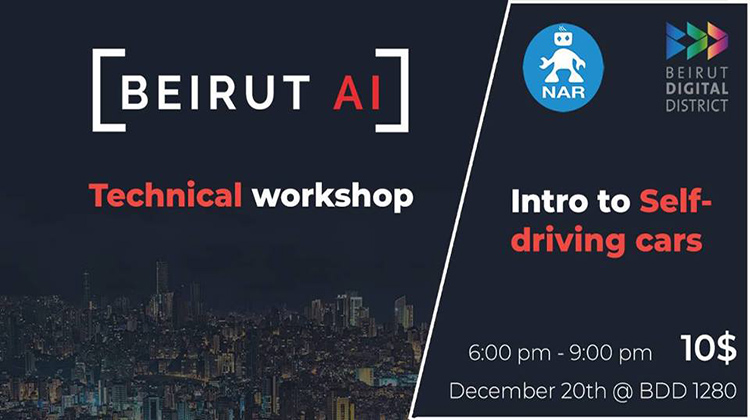 BDD1280
Self-driving vehicles are cars or trucks in which human drivers are never required to take control to safely operate the vehicle. Also known as autonomous or â€...
Read more ...
Host Your Event at BDD
---
With over 250 events hosted at BDD per year, ideas, words and innovation are always circulating in the community.
Do you want to host your event at BDD?
Send us a request to book a space and we will get back to you.
Send Request