Events at Beirut Digital District
---
Upcoming Events
Past Events
Boost Your Time Management Skills
09:00 - 17:00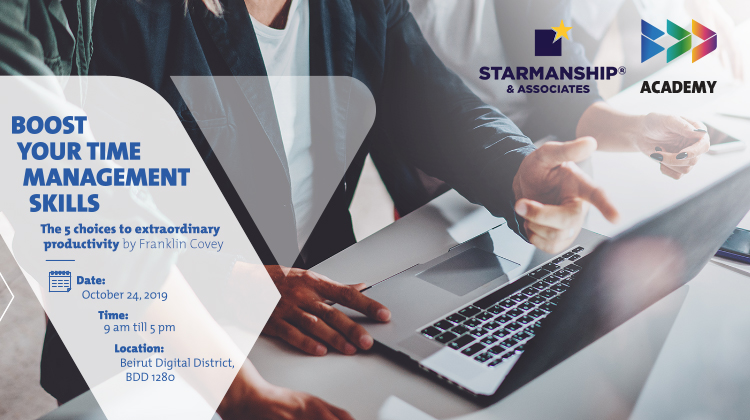 BDD 1280
The BDD Academy, in partnership with Starmanship & Associates, present to you the "Boost Your Time Management Skills" training, based on The 5 Choices to Extrao...
Read more ...
Host Your Event at BDD
---
With over 250 events hosted at BDD per year, ideas, words and innovation are always circulating in the community.
Read more about BDD's event spaces and amenities here
Do you want to host your event at BDD?
Send us a request to book a space and we will get back to you.
Send Request